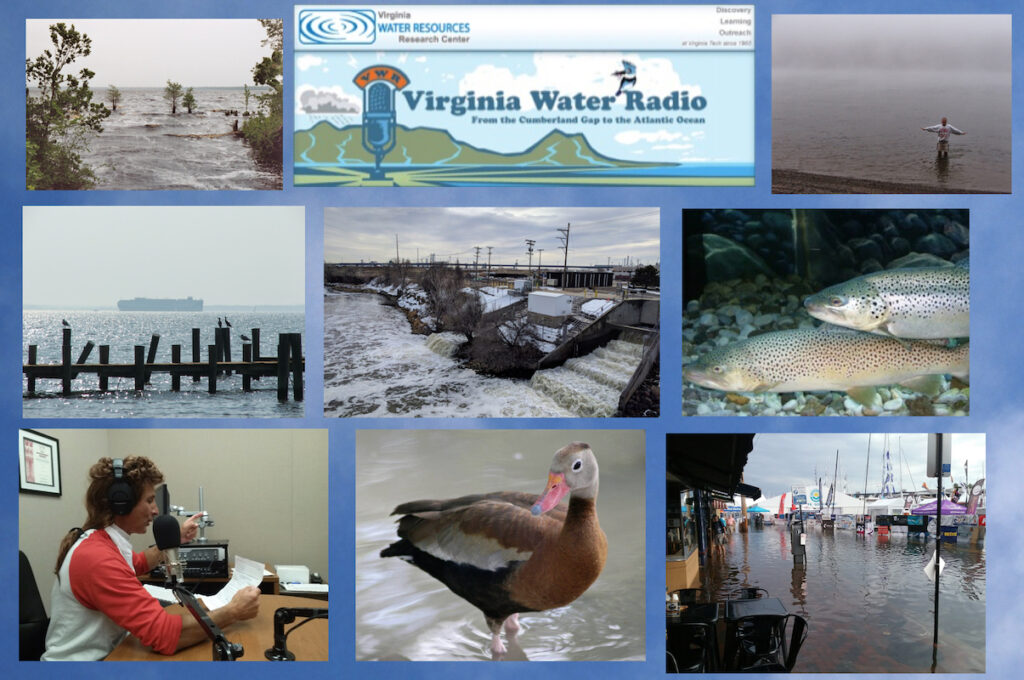 On November 25, 2019, Virginia Water Radio published their 500th episode! The episode identifies the aspects of Virginia's water resources that the show has endeavored to explore, including areas such as aquatic life, waterways, citizen involvement, historical connections, and water safety.
Virginia Water Radio is produced weekly by Alan Raflo with the Virginia Water Center. The show presents sounds and music that relate to Virginia's waters, from the Cumberland Gap to the Atlantic Ocean. Virginia Water Radio debuted on January 27, 2010, on WEHC.
Listen to the 500th episode HERE.  
Virginia Water Radio Logo by George Wills, Blacksburg, VA.