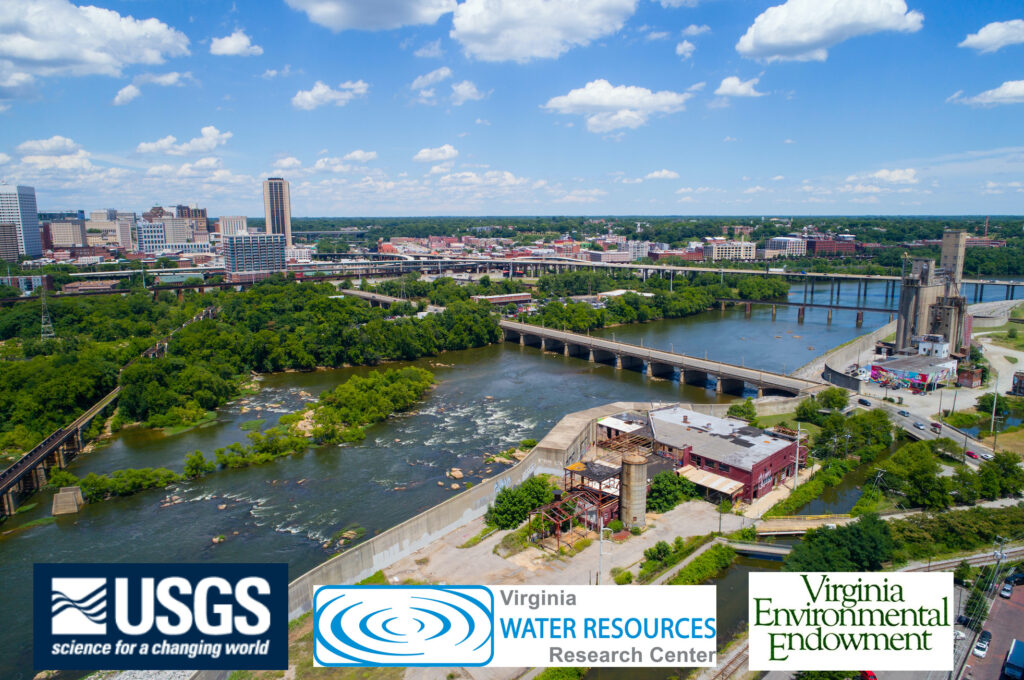 The USGS Virginia and West Virginia Water Science Center and the Virginia Water Resources Research Center at Virginia Tech are pleased to offer a joint internship opportunity – the USGS-VWRRC Summer Water Internships. These internships, with support from the Virginia Environmental Endowment, are designed to give two Virginia Tech undergraduate students from historically marginalized groups an opportunity to work with the USGS for a summer internship, followed by an academic year of continued mentorship through the USGS and the VWRRC. Students should have an interest in water resources.
The selected students will work with the USGS Virginia and West Virginia Water Science Center in Richmond, VA for the summer of 2024. Students will be offered a $5,000 stipend to help cover living expenses, along with an hourly wage of $15/hr.
The primary focus of the internships will be field data collection with mentoring by USGS scientists on how data networks are designed and how USGS data are utilized at both local and national scales to manage and protect water resources. Underserved students with an interest in gaining hands-on experience in the collection and use of groundwater, surface-water, and water-quality data and its application in managing local, state, and national water resources should apply. Additional mentorship will be provided to interns throughout the 2024-2025 academic year.
Who is encouraged to apply?
Virginia Tech students with an interest in water resources and that identify as first generation and/or from a historically marginalized group.
The application deadline is Nov 1, 2023 at 5pm.
Start date: week after spring 2024 finals
End date: week before fall 2024 classes
Email us with any questions at lizsharp@vt.edu