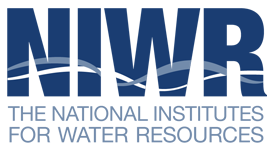 Request for proposals for the Fiscal Year 2016 National Competitive Grants 104G Water Resources Program, which is administered through the US Geological Survey, is now open. Proposals for this program from institutions in Virginia must be submitted in coordination with the Virginia Water Resources Research Center.
The U.S. Geological Survey (USGS), in cooperation with the National Institutes for Water Resources (NIWR), requests proposals for matching grants to support research on the topic of improving and enhancing the nation's water supply, including the following specific areas of inquiry (levels of priority are not assigned, and the order of listing does not indicate the level of priority):
Evaluation of innovative approaches to water treatment, infrastructure design, retrofitting, maintenance, management, and replacement.
Exploration and advancement of our understanding of changes in the quantity and quality of water resources in response to a changing climate, population shifts, and land use changes;
Development of methods for better estimation of water supply, both surface and groundwater, including estimation of the physical supply and of the economic supply of water;
development and evaluation of processes and governance mechanisms for integrated surface/ground water management; and
Evaluation and assessment of conservation practices.
This program provides university researchers with up to $250,000 for projects of 1 to 3 years in duration.  It requires a 1:1 non-federal match.  The intent of the program is to encourage projects with collaboration between universities and the USGS.  Funds have not been appropriated for this program for Fiscal Year 2016.  The RFP, online at  https://niwr.net/public/get_RFP/?type=104G, gives information on the electronic application-filing process and on previous funding, including award amounts and funding success rates.   Researchers must submit their proposal online at the NIWR Web site, https://niwr.net/.
Initial deadline is 5:00pm EST, Feb. 25, 2016.
For more information, click here.