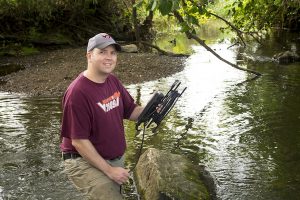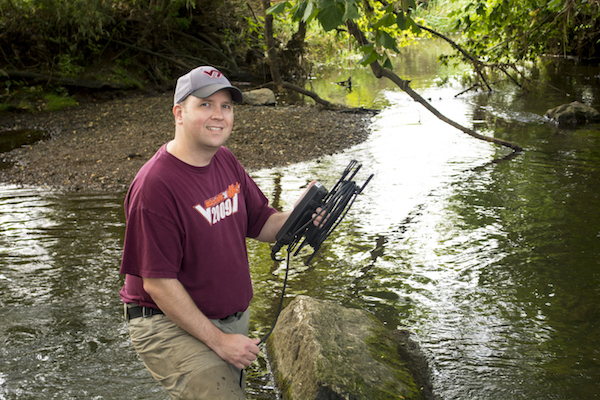 From VTNews
BLACKSBURG, Va., March 2, 2016 – Aquatic life can suffer when high concentrations of dissolved salts enter freshwater ecosystems, a process known as salinization.
An international, multi-institutional team of researchers that includes a Virginia Tech graduate student recommends ways that humans can protect freshwater from salts in an article Friday in a recent article in the journal Science.
The recommendations include the use of less water for agricultural practices, less salt for road de-icing, less discharge or sequestering salts during mining operations, and re-routing of urban salt discharges to retention basins rather than treatment plants or streams.
"We've written the paper as a call to action, or at least a call to awareness, and we've tried to describe what we think will be an effective path forward," said Tony Timpano of Herndon, Virginia, a doctoral student in the Department of Forest Resources and Environmental Conservation in the College of Natural Resources and Environment.
Go to the Science article: Cañedo-Argüelles, M., Hawkins, C. P., Kefford, B. J., Schäfer, R. B., Dyack, B. J., Brucet, S., Buchwalter, D., Dunlop, J., Frör, O., Lazorchak, J., Coring, E., Fernandez, H. R., Goodfellow, W., Achem, A. L. González, Hatfield-Dodds, S., Karimov, B. K., Mensah, P., Olson, J. R., Piscart, C., Prat, N., Ponsá, S., Schulz, C.-J., Timpano, A. J., (2016). Saving freshwater from salts. Science, 351(6276), 914-916, doi: 10.1126/science.aad3488. 
Photo credit: Tim Skiles