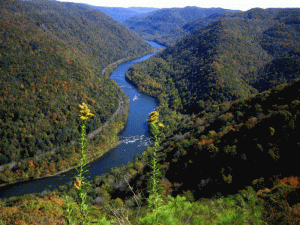 The Water Center has award three grants as part of its annual competition for recognizing and supporting students studying water resources in Virginia. Awards went to the following students and projects:
---
Joanna Adadevoh, Ph.D. student, Department of Chemical Engineering University of Virginia: "Exploiting Bacterial Chemotaxis to Enhance Degradation of NAPL Sources in Contaminated Groundwater Systems"
Carrie Jensen, Ph.D. student, Geospatial and Environmental Analysis Program, Virginia Tech: "Headwater stream length dynamics during storm events in the Valley and Ridge Province"
Amanda Laverty, Ph.D. student, Department of Ocean, Earth & Atmospheric Sciences, Old Dominion University: "Microplastics as vectors for bacteria and human pathogens in coastal environments"
Under the Competitive Grants Program, the Water Center awards grants of up to $5000 to support research by students at Virginia colleges or universities. More information about this grant program is available online at http://vwrrc.vt.edu/competitive_grants.html.