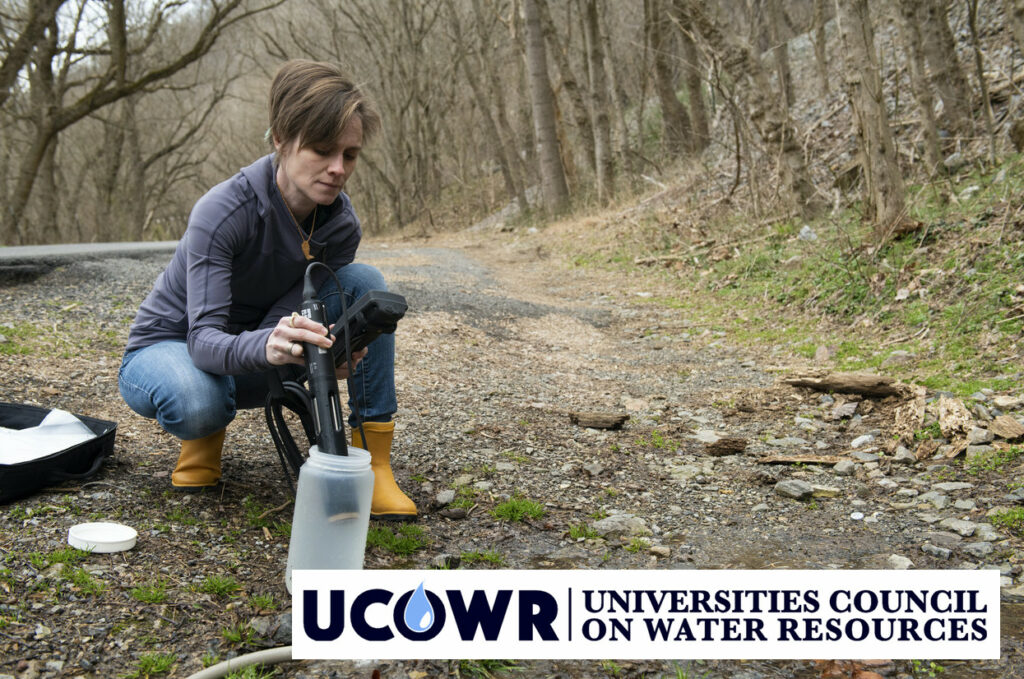 The Universities Council on Water Resources (UCOWR) has selected Dr. Leigh-Anne Krometis to receive the 2022 UCOWR Mid-Career Award for Applied Research! Dr. Krometis will be recognized for this award at the 2022 UCOWR/NIWR Annual Water Resources Conference in Greenville, SC, June 14-16.  
Dr. Leigh Anne Krometis is an associate professor of biological systems engineering at Virginia Tech and a faculty affiliate with the Global Change Center at Virginia Tech.  
From Dr. Krometis's research website: "The aim of our work is to promote sustainable development while preserving public health though the identification of potential environmental threats and the engineering of solutions to minimize exposure and risk. Inspired by the Virginia Tech motto Ut Prosim, our efforts intentionally examine the potential intersections of socioeconomics and demographics factors, infrastructure, and hydrology on patterns of human environmental exposures."
UCOWR was founded in 1964 and is a consortium of academic institutions and affiliates invested in water resources research, education, and outreach. Institutional members and delegates are leaders in water resources related research and education and represent various fields of natural and social science. UCOWR publishes the Journal of Contemporary Water Research & Education. Virginia Tech is a UCOWR member institute.
---