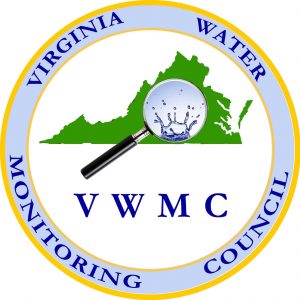 The Virginia Water Resources Research Center at Virginia Tech is pleased to support the 2018 Virginia Water Monitoring Council Conference to be held March 21, 2018 at the Henrico County Training Center, located at 7701 E. Parham Road, Henrico, VA 23294.  The conference theme is "Exploring Emerging Water Issues."
Conference Agenda
During this one-day conference, each participant will have the opportunity to learn from invited speakers and network with exhibitors and other participants.  Topics presented at this year's conference will include the following (subject to change):
Monitoring Filamentous Algae on the Shenandoah River — Tara L. Sieber, Water Monitoring and Assessments Manager, Virginia Department of Environmental Quality.
Making Urban Trees Count: Stormwater Runoff and Load Reduction Credits for Urban Tree Canopy — Neely L. Law, PhD, Director of Education and Training, Center for Watershed Protection.
Plastic Pollution as a Vector for Pathogens — Amanda Laverty, Old Dominion University.
Virginia Conservation Assistance Program (VCAP) in Action — Stacey Heflin, Conservation Specialist, Henricopolis Soil & Water Conservation District.
INSTAR (INteractive STream Assessment Resource) — Gregory C. Garman, PhD, Director, VCU Rice Rivers Center.
20-year Analysis of Water Quality Monitoring in the Shenandoah River Watershed — Wayne Webb, Lord Fairfax Soil and Water Conservation District and Friends of Shenandoah River.
ColiFind: A Digital Image Analysis Application to Identify E. coli Colonies in Coliscan Easygel Water Quality Tests — Ana Humphrey, T.C. Williams High School.
Registration Information
Registration includes morning coffee & donuts, lunch, and afternoon break.  Register early for the best rate.  Early registration ends on February 21, 2018 (5 pm) and is $55/person.  Regular registration is $65/person.  Full-time college and high school students can register for $30/person. No refunds after February 21, 2018, but substitutions are allowed.  Register here.
Sponsorship and Exhibitor Opportunities
Exhibitors can expect to reach approximately 100 water professionals from governments agencies (local & state), universities & nonprofit organizations. The exhibitor fee is $285 and includes exhibitor space and registration for one representative. If interested in exhibiting at the conference or sponsoring it, please contact the conference coordinator, Katie Register, at 434-395-2602 or registerkm@Longwood.edu.
Questions? 
For more information, see the conference website at http://www.vwmc.vwrrc.vt.edu/conference/.  If you have additional questions, please contact the conference coordinator, Katie Register, at 434-395-2602 or registerkm@Longwood.edu.
About the VWMC 
The Virginia Water Monitoring Council (VWMC) is a nonprofit organization that promotes collaboration and information sharing among its members and their associated organizations.  Membership is free and is open to anyone with an interest in water.  Approximately 650 members, belonging to over 250 different organizations from across Virginia, contribute to the success of the VWMC.  Our members represent academia, consultants, non-profit organizations, the regulated community, local governments, and state & federal environmental agencies.  Members receive weekly announcements about water-related events, current resources, job opportunities, and more.  Each year, the VWMC hosts a conference focused on water monitoring and watershed management.  To learn more about the VWMC, see our website at www.VirginiaWMC.org. To join the VWMC, send your name, water-monitoring affiliation (if applicable), and contact information (email address, mailing address, and phone number) to vwmc@vt.edu.