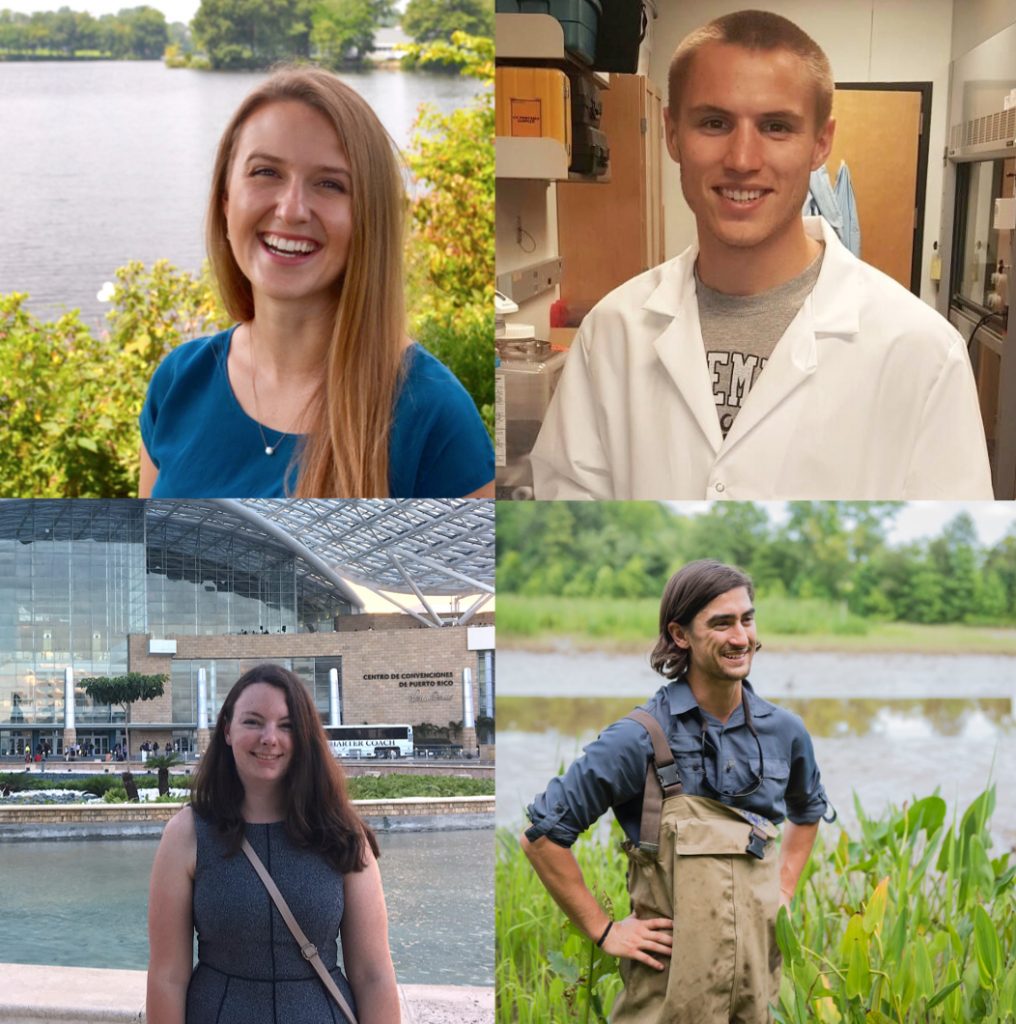 The Virginia Water Center has announced the 2019 Student Competitive Grant recipients!
Derek Detweiler: The role of dissolved organic matter in supporting harmful algal blooms in the York River, Virginia; Doctorate Student in the Department of Biological Sciences, Virginia Institute of Marine Science, William & Mary.
Samantha Fortin: From gene to plastic: Metagenomic identification and quantification of plastic degrading bacteria; Doctorate Student at the Virginia Institute of Marine Science, College of William and Mary.
Joseph Morina: The effect of salinization on freshwater wetland microbial communities and its implication for the eutrophication of Virginia's coastal waters; Doctorate Student in the VCU Department of Biology.
Meredith Seeley: A Novel Method for Measuring the Occurrence and Distribution of Microplastics in the Tissues of Aquatic Biota; Doctorate Student in the Aquatic Health Science Department, Virginia Institute of Marine Science.
Under the Competitive Grants Program, the Water Center considers proposals for funding for student research grants. Proposals are considered in all areas of water resources. Submitted proposals are reviewed and ranked by peers and a subset of members from the Water Center's Technical Advisory Panel. Review criteria include intellectual merit, innovation, likelihood of success, broader impacts on Virginians, and alignment with state or regional water resources challenges.