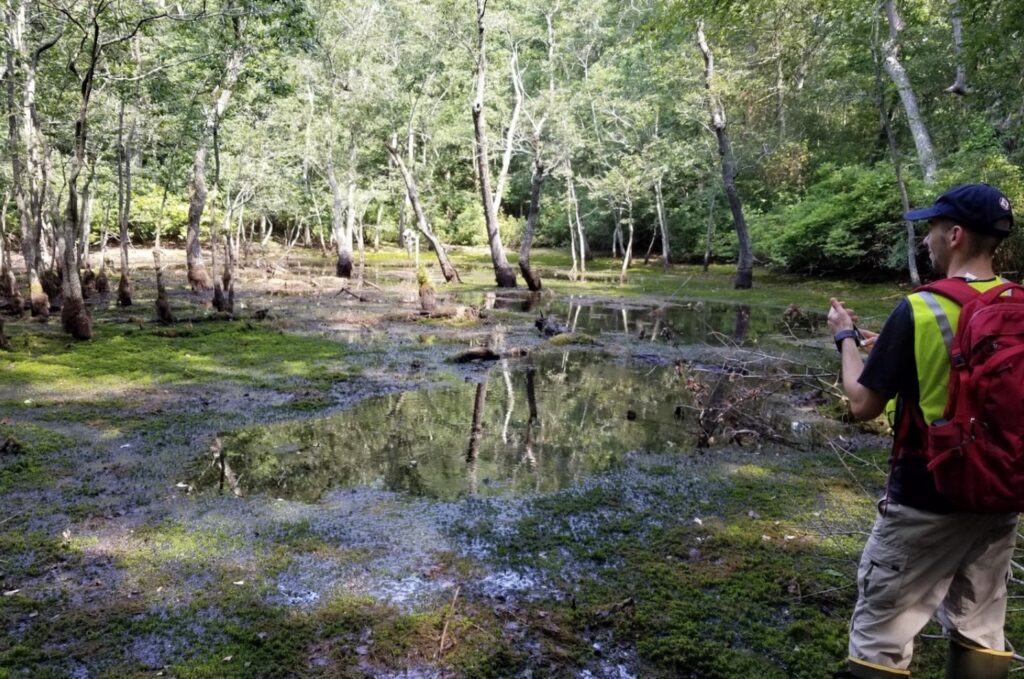 The Water Center's Daniel McLaughlin is a principal investigator for a collaborative National Science Foundation grant that will study the linkages between hydrological and carbon dynamics in forested wetlands. Researchers from Virginia Tech, University of Maryland, and University of Alabama will work with isolated wetlands in the Delmarva Peninsula of Maryland. The researchers will focus on the role Delmarva bays play in the export, storage, and emissions of carbon.
Read more about the grant and their work HERE
Daniel McLaughlin is an assistant professor in the Department of Forest Resources and Environmental Conservation in the College of Natural Resources and Environment.