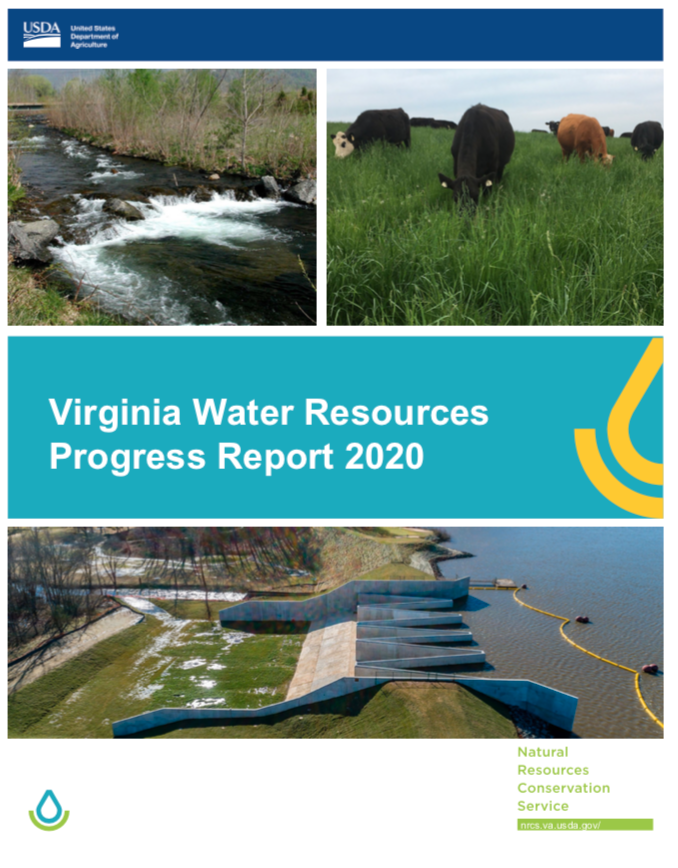 The Virginia Natural Resources Conservation Service (NRCS) has published the 2020 Virginia Water Resources Progress Report!
Read the complete report and find out more HERE
From NRCS:
"This report documents the efforts that have been made by the NRCS in the protection of water resources in Virginia. The work described in this report began in the mid-1940's with the completion of the flood protection plan for the South River in the Shenandoah-Potomac Watershed. Projects have ranged from large scale efforts, such as River Basin Studies, to flood prevention plans for individual communities to land treatment in the watershed. Over 150 studies and plans have been completed. As of 2020, there are still four ongoing projects for land treatment and flood control.
This progress report provides information on the status of various NRCS water resources programs in Virginia. It provides some basic inventory data for the state, the history of water resource development in Virginia, an inventory of completed dams, current status of active/operational projects, and maps and professional papers in the appendices. Included under these programs are watershed protection and flood prevention projects, dam rehabilitation projects, river basin studies, floodplain management studies, and emergency watershed protection projects."