We have announced the top photos in this year's annual Virginia Waters Photo Contest! Our first place goes to Luca Pfeiffer from the University of Virginia, with a photo of an immature bald eagle at sunrise at Stumpy Lake Natural Area in Virginia Beach (below).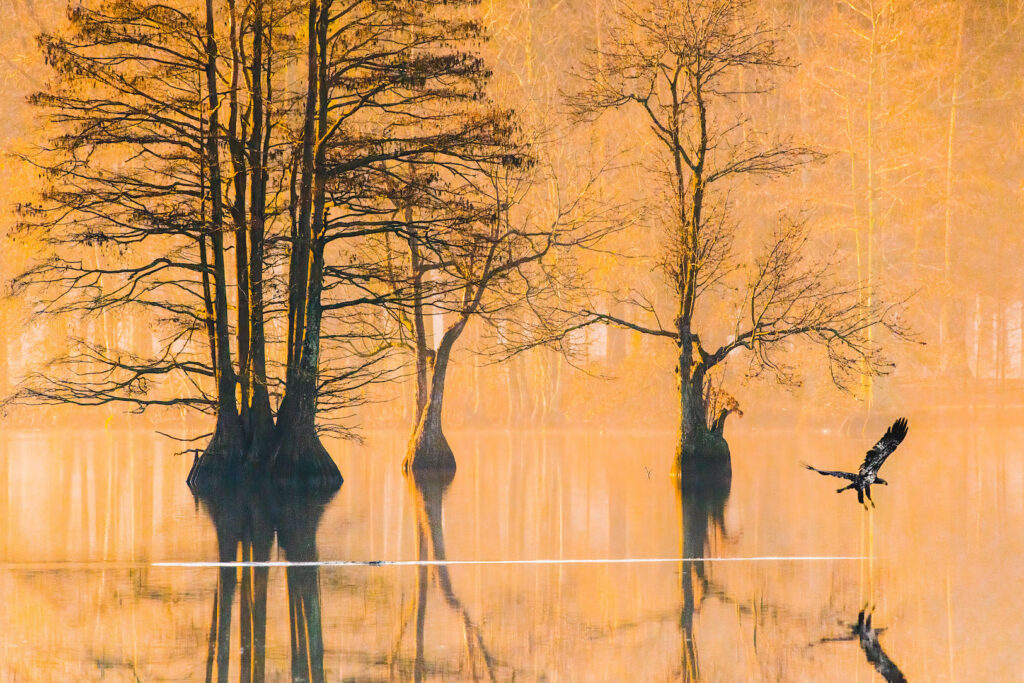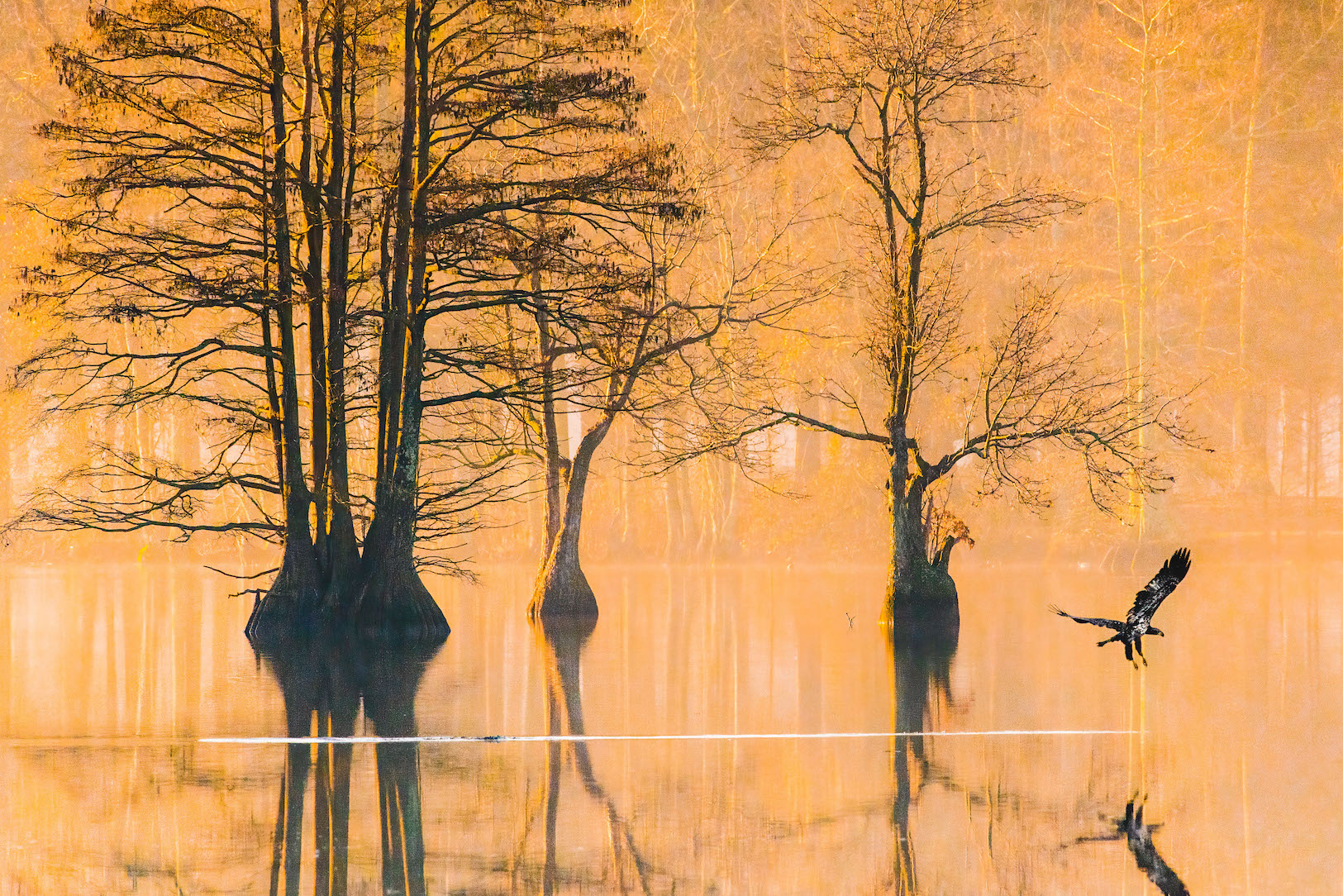 Second place (below) is a green heron perched at a small pond at the Virginia Tech duck pond, and was taken by Richard Toledo of Virginia Tech.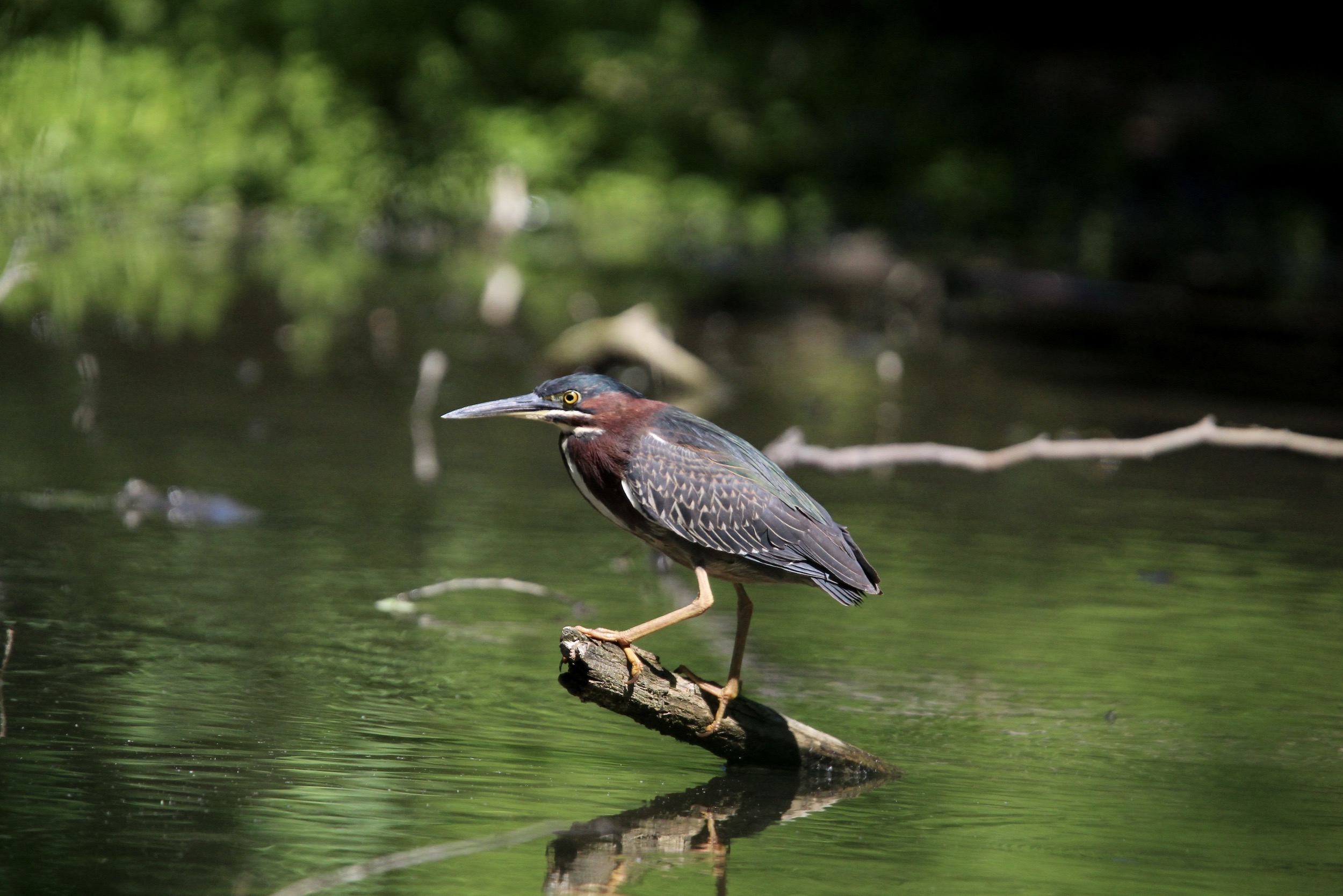 Third place (below) was taken by Gavriel Cambridge of Virginia Tech, and shows cypress trees on Lake Drummond in the Great Dismal Swamp.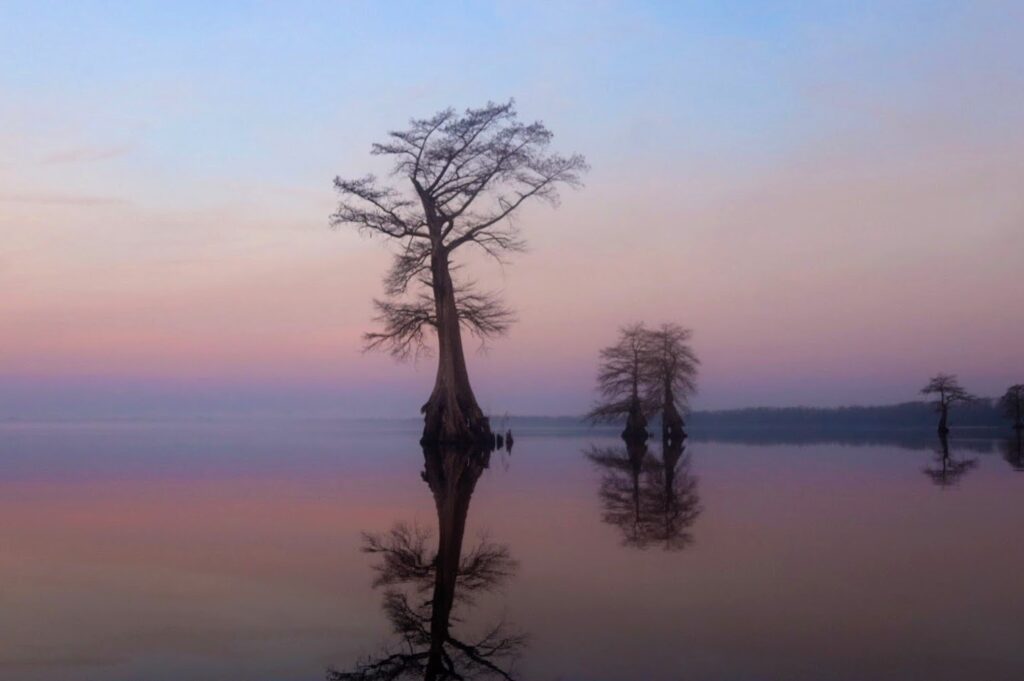 We received over 50 entries from students around the state. Thanks to everyone who contributed to our annual photo contest! We had so many fantastic entries that show the beauty of Virginia's waters, and the talent of our photographers.
Check out all the entries, including the Honorable Mentions at www.vwrrc.vt.edu/virginia-water-photo-contest-2023/