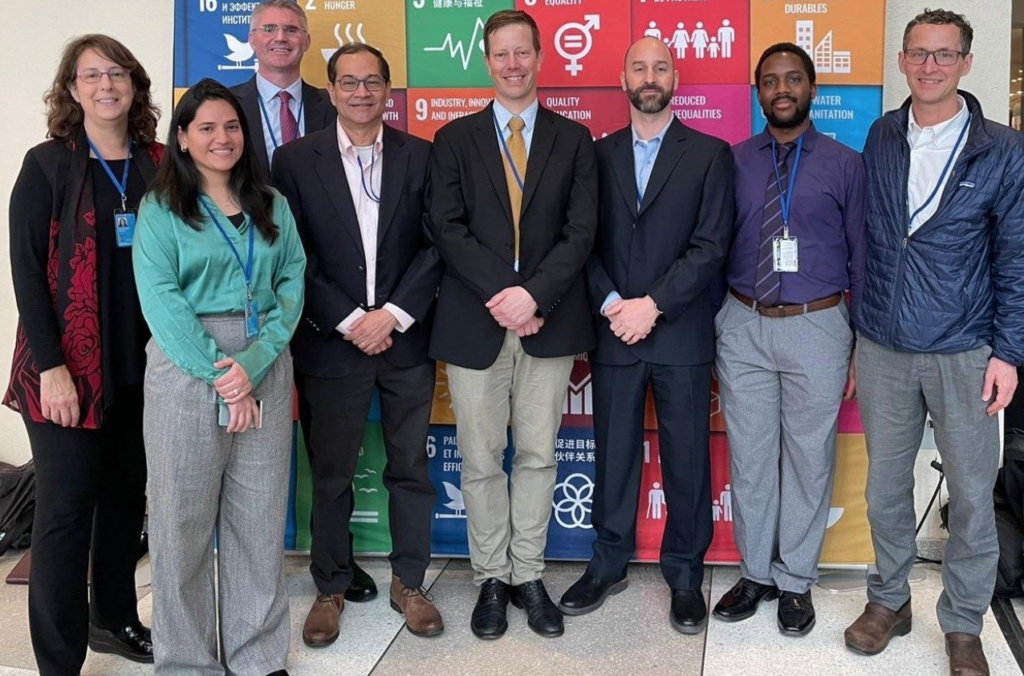 In March, researchers from Virginia Tech attended the United Nations 2023 Water Conference at the UN Headquarters in New York. This is the first UN Water Conference that has been held in almost five decades, and is a key component for one of the UN's Sustainable Development Goals to ensure availability and sustainable management of water and sanitation for all.
Stephen Schoenholtz, VWRRC Director, worked closely with Yugasha Bakshi (a Ph.D. student in Planning, Governance, and Globalization) and Ralph Hall (associate professor and the director of undergraduate studies in the School of Public and International Affairs) to facilitate the accreditation process for the researchers to attend the conference. Virginia Tech was one of only 22 academic institutions in the U.S. to earn accreditation to attend the conference.
The primary aim of the Conference was to raise awareness of the global water crisis and decide on concerted action to achieve the internationally agreed water-related goals and targets.
Those in attendance from Virginia Tech included Yugasha Bakshi, Alasdair Cohen, Ralph Hall, Alexander Miele, Sunil Sinha, Madeline Schreiber, Durelle Scott, Daniel Smith, and Peter Vikesland
To learn more, read the story from VT X:
"'Left me with hope': Virginia Tech researchers reflect on watershed United Nations conference"